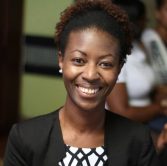 Lanisia founded Young Women/Men of Purpose (YWOP/YMOP) in 2009 as her community service project, after winning the JCDC Miss Manchester Festival Queen Competition. She is passionate about youth and community development and entrepreneurship and is committed to helping NGOs globally achieve sustainability through social enterprises.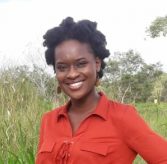 Ruth Christian - Former President / Director
Ruth is an enthusiatic educator who is task with the challenge of educating the nation's children ensuring that they reach their highest and fullest potential in life. She is passionate about personal development and spend most of her spare time researching and applying personal development techniques to help others overcome life obstacles. She is an optimist who believes that with God all things are possible.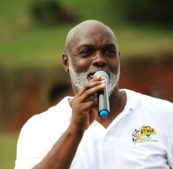 Wayne Reid - Vice President
Wayne is a passionate educator and youth worker who is committed to helping youth improve their lives by offering service to humanity.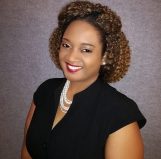 Terry-Ann Clahar Anti – President
Terry-Ann Clahar Anti has an immense aptitude for the development and enrichment of young people. These qualities along with her desire for improving and maintaining a sustainable community development led her to serve as President for Young Women/Men of Purpose (YWOP/YMOP) since 2014.
Poised with her project oriented mindset, as an Entrepreneurship Coach and Educator, she firmly believes that "whatever the mind can imagine you can become".
Terry-Ann believes that she exists to create a positive impact on those she comes in contact with and to help them realize their full potential in life.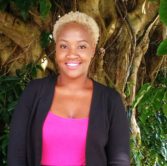 Nikesha Lowe -Project Manager
Project Manager - Realize, Embrace, and Achieve your Purpose (R.E.A.P.) Entrepreneurship Project 2018-2019
Nikesha is an outgoing and outspoken individual who is passionate about positively impacting her space by adding value to the lives of others by sharing her story to empower and inspire others to do the same.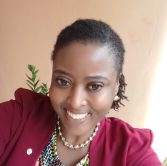 Charlene McLaughlin -Project Team
Charlene Is a determined and persistent individual who aspires for excellence amidst challenges. She is guided by the thought that there is purpose in everything that happens. She never asks the question "WHY ME?" instead she asks "WHY NOT ME?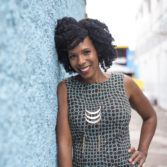 Eva Is an author, educator and master's level social worker. Since her association with YWOP, she has served as the School Liasion for YWOP, Project Manager for R.E.A.P. (2016) and currently serves as the Mentoring Coordinator for Young Women and Men of Purpose. Her years within the space of personal development and coaching have made her a sought after speaker and trainer.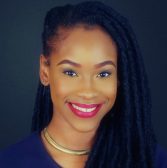 Paris-Michelle Barett-Powell
Paris-Michelle is a social and community impactor focused on environmental care and protection, and the empowerment of women, girls, and persons from marginalized communities through personal, career and leadership development. In 2018, Paris was awarded the Governor General's Achievement Awards for Excellence in Academics and Community Service.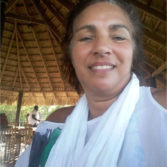 Jermaine Allison-McCracken
Jermaine is a dynamic leader, an inspirational life coach and trainer. Her professional work involved community development and empowerment through public health and health promotion for over 40 years in Europe, Jamaica and the UK. Her publication, the Human MOT, is an impressive flexible training tool that enables investment in health and wellbeing through immersion in intellectual, emotional, physical and spiritual insights and exercises. She uses the full range of creative and imaginative tools to make a lasting impression to change lives for the better.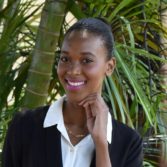 Crystal Scale - Administrative Assistant
Crystal Scale is the Administrative Assistant who is passionate about volunteerism, environmental protection and awareness and promoting Jamaica's rich history and culture. This humble and compassionate Motivational Speaker aims to use her voice, words and actions to be a positive source of inspiration, and hope, for the weary and vulnerable in society. Ultimately, she aspires to offer a helping hand to empower others to realize, embrace and grow into the best version of themselves.